UNREAL CITY ESTATE

空想都市不動産
Outline
"Unreal City Estate" is a project where people get together and create "an imaginary city" that could exist alongside the real city we live in today.

Parks, rooftops, roads and vacant space around the neighborhoods are divided into small sections.
Each section will be put out on lease for people who are contributing to help create the "unreal city". Our 'imagination' is the 'money' in the 'unreal city'- people are required to pay with their unique vision to transform the sections that they are going to use,which become the most important part of they project. There will be a lot of exchange of conversation between the "real" and the 'imaginary'. "Unreal City Estate" requires terms and conditions that functions the same way as the real estate-promoting properties.

Through the process of negotiation and signing a contract with the residents we finally establish 'unreal city'-a 'model city'- on the section we decide on. The desirable outcome would be to have a fluid situation where people can adapt and adopt the environment when creating the space. The creation of the 'unreal city' within the real city makes us realize the possible situations and events that could already have existed in our everyday lives, but never thought of doing or make it happen.

The purpose of "Unreal City Estate" is not just to build a city. The process of 'editing' our realities with our 'imagination' plays the most significant part of this project.
概要
《空想都市不動産》は、都市の空白地帯を建設地に「もうひとつの都市」を空想していくプロジェクトである。

公園や屋上、道路や空き地、雪上や湖上といった候補から選んだ建設地を、空想の計画に合わせて区画化し、都市の住民に向けて賃貸条件を提示する。そこで提示されるのは金銭的な条件ではなく、空想の「都市」を形成するために区画ごとに定められた「用途の条件」である。《空想都市不動産》は「不動産屋」であるために、都市住民が借り得る条件の用途を提示する必要があり、「空想」といえど都市の日常からかけ離れた「空想都市」は作れない。だからこそ、「空想」と「現実」のやりとりが発生し、プロジェクトを実施する都市のせい質を反映した「もうひとつの都市」が描かれる。

都市住民との交渉・契約を経て、一時的な「空想都市」、言わば「モデルシティ」を建設地に出現させる。その手段はイベントであるが、建設地の特性によって形式を変化させるのが望ましい。このように、都市の中に「空想都市」を出現させ、ありえたかもしれない都市の日常をつくりあげる。

《空想年不動産》は、最終的なイベントとしての「モデルシティ」が目的ではなく、それも「空想」によって「現実」を上書きしようとするプロセスの一部である。プロセスこそが重要であり目的であるため、その全ては、都市の一角に設ける「空想都市不動産」で常にひらかれる。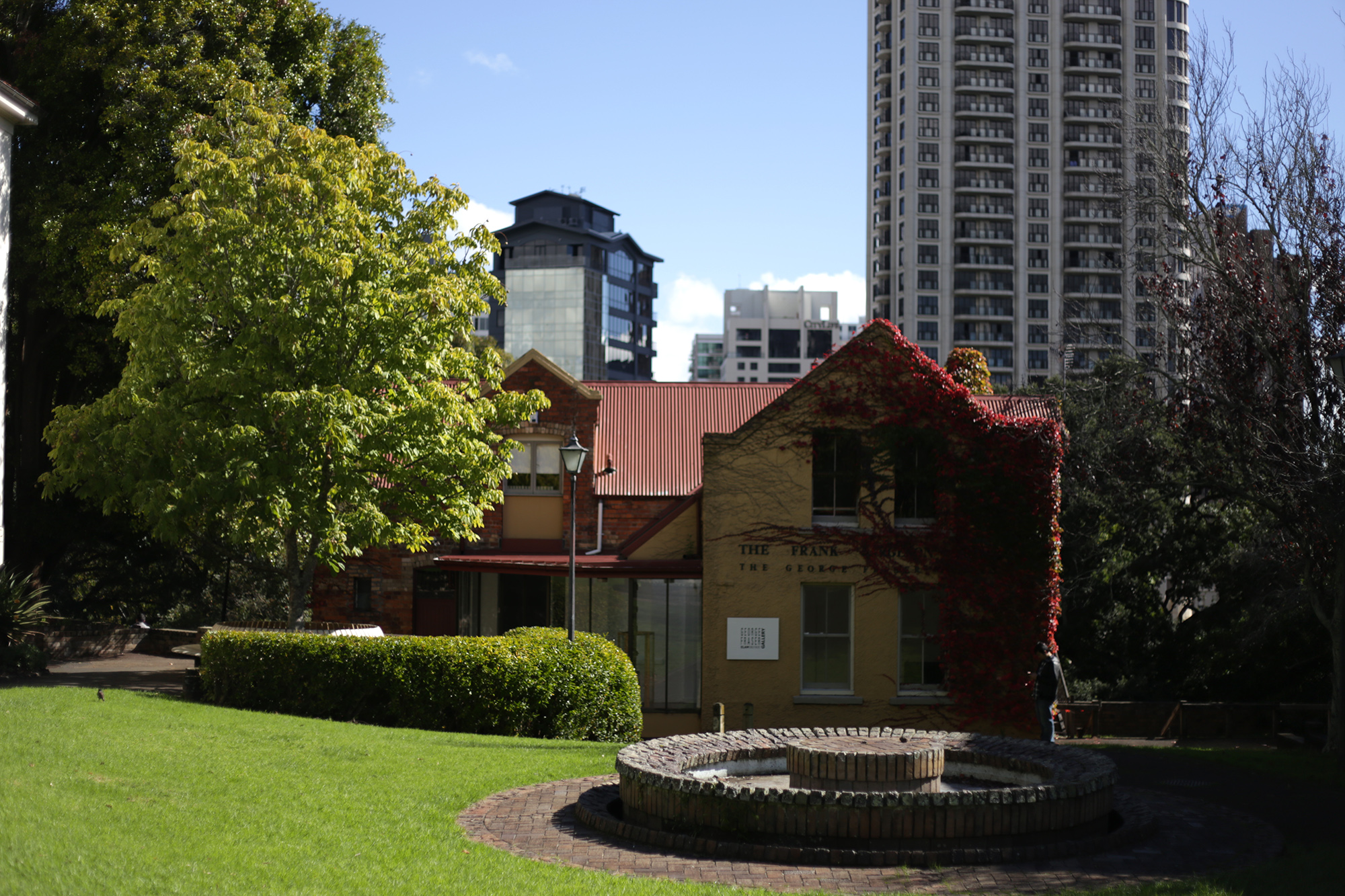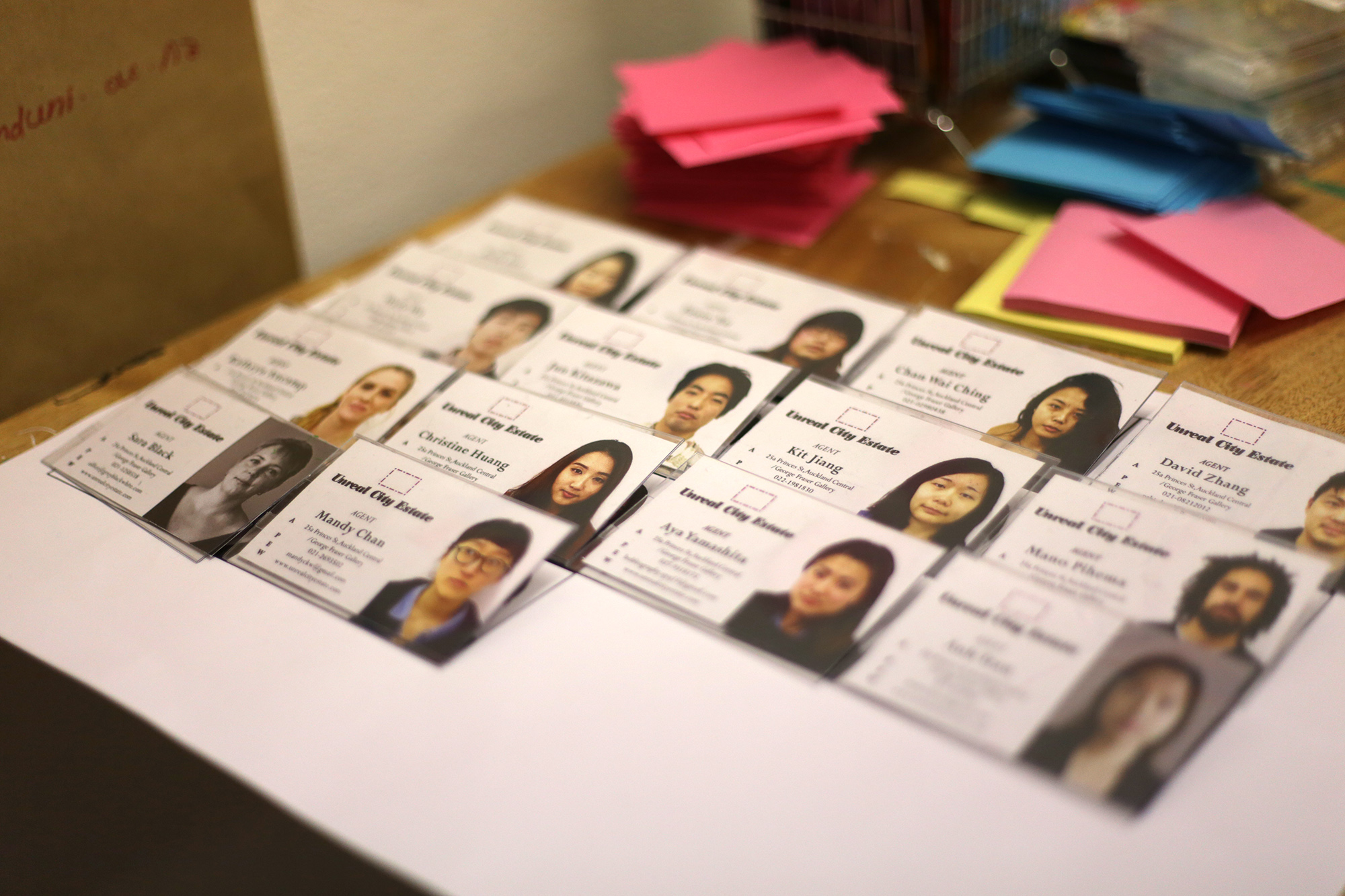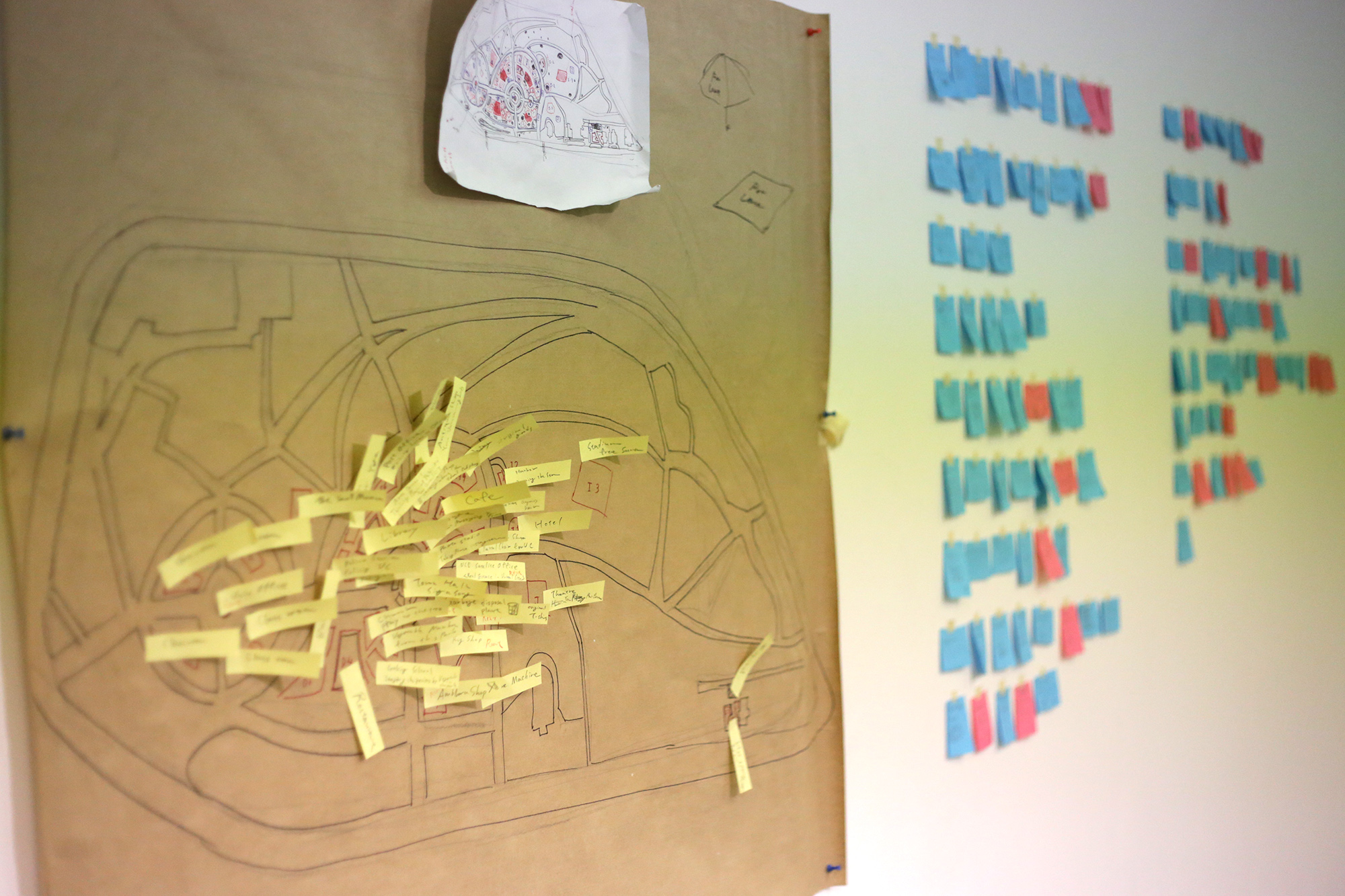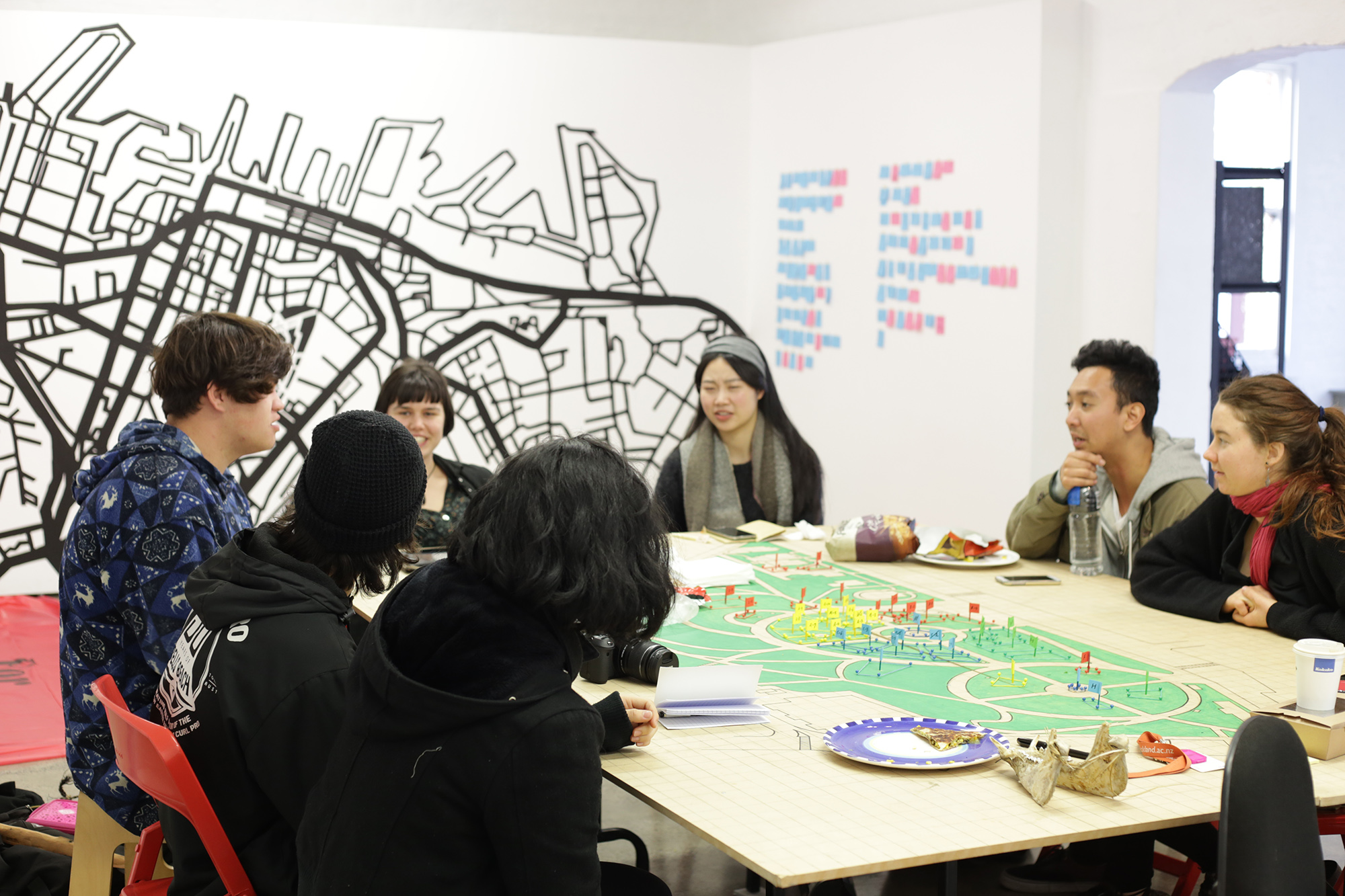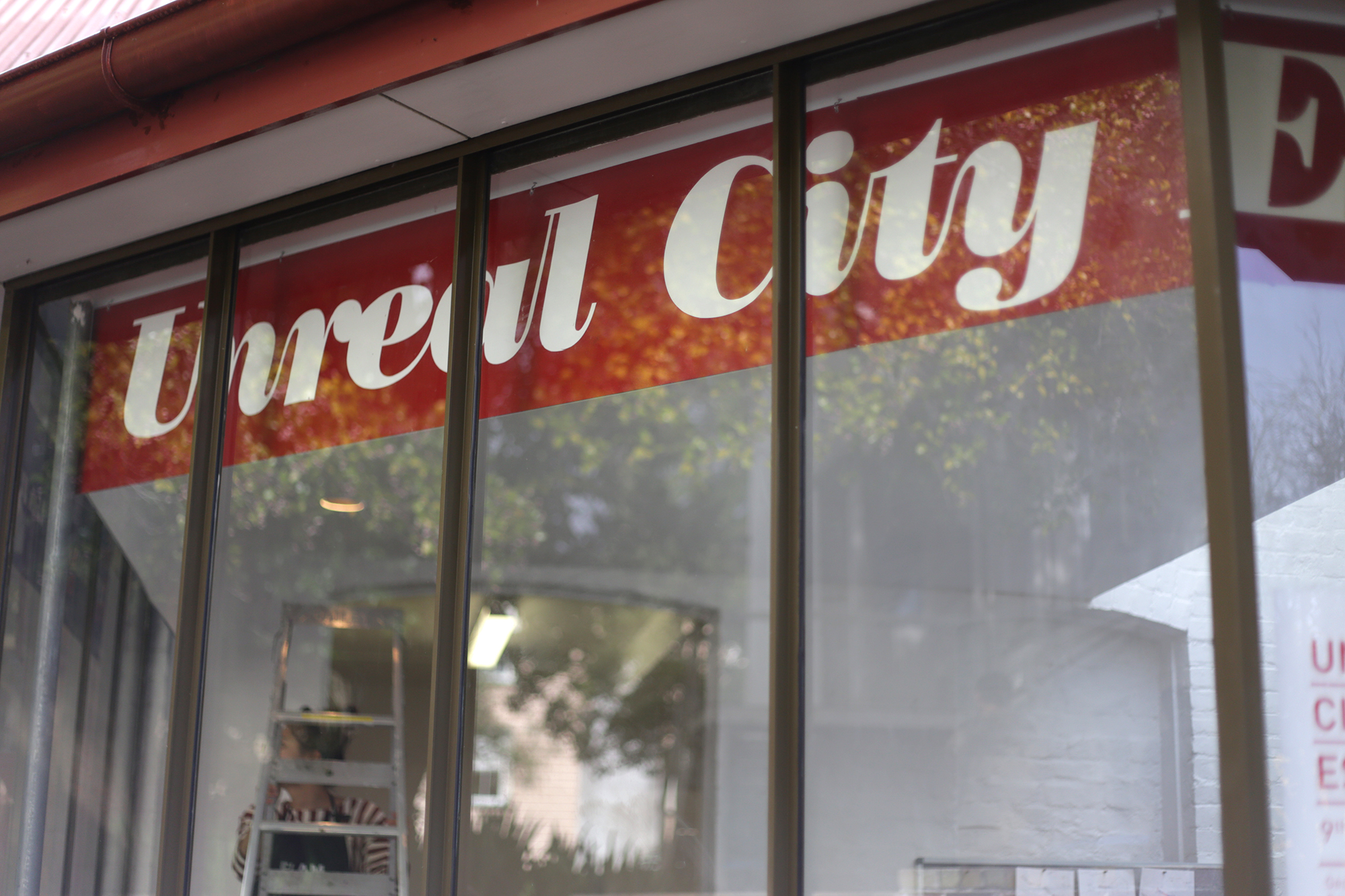 Background

The George Fraser Gallery, operated by the University of Auckland and transformed into UNREAL CITY ESTATE, was originally a horse stable. The adjacent Albert Park, dotted with large trees as if in a forest, was a place of relaxation for students and city residents. Some of the gardens and sculptures in the park are in English style, which is related to the history of the park where the British army stationed when New Zealand was a direct colony. The gallery used to be a stable for war horses. I was also told that it was an important place for the Maori people to view the stars.
The public spaces that we use nowadays are layer upon layer of invisible layers left behind by this great history. We may just be lying on top of the big history. I wanted to create a new layer on top of it with "imagination" born from the small history of each individual living today.

背景

「空想都市不動産」に変貌させた、オークランド大学が運営するジョージ・フレーザーギャラリーは、元は馬の厩舎だった。隣接するアルバートパークは、森の中のように大きな樹々が点在する学生や街の人びとの憩いの場となっていた。公園のなかに一部英国風の庭園や彫刻が並ぶのは、この公園がニュージーランドを直轄植民地とした英国の軍隊が駐留していた歴史と関係する。ギャラリーは軍馬の厩舎だったのだ。さらに、その昔にはマオリの人びとが星をみる丘として重要な場所だったと聞いた。
私たちがいま何気なくつかっている公共空間には、こうした大きな歴史が残す見えないレイヤーが何重にも重なっている。わたしたちは大きな歴史の上でただ寝そべっているだけなのかもしれない。今生きる個々人の小さな歴史から生まれた「空想」で、その上に新たなレイヤーを重ね合わせてみたかった。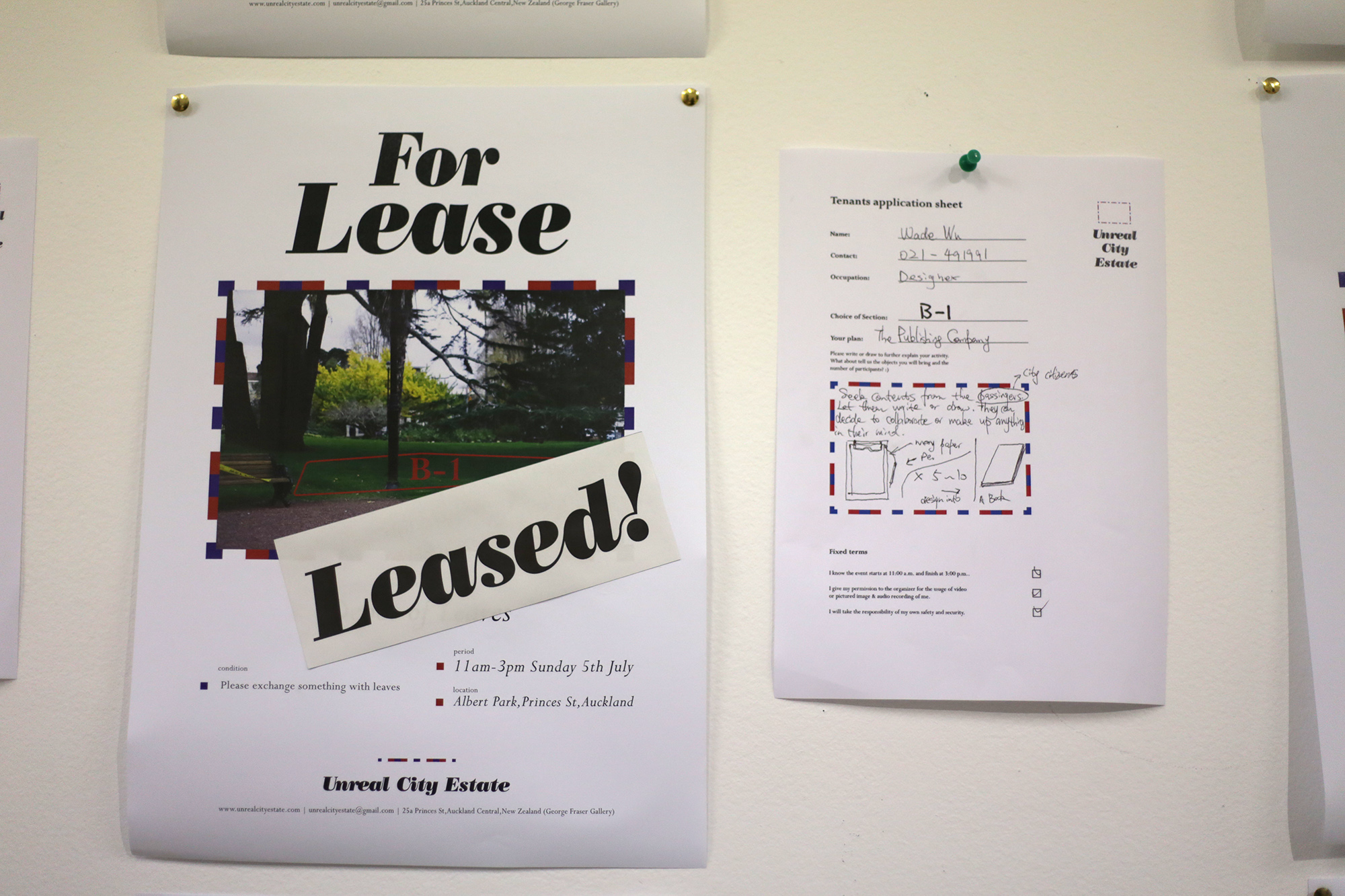 UNREAL CITY ESTATE

Period : 9 June - 5 July 2015
Location : George Fraser Gallery, Albert Park, Auckland, New Zealand

Curated by Sara Black

Special thanks : Aya Yamashita and Kelly Carmichael

Project member (Agents of UNREAL CITY ESTATE):
Anh Tran, Bella Sun, Chan Wi Ching, Christine Huang, David Zhang, Eason Xu,
Jun Kitazawa, Kathryn Aucamp, Kit Jiang, Mandy Chan, Mano Pihema, Sara Black, Wade Wu

Supported by : Auckland University, Arts Counsil England, British Arts Counsil