TIME TRAVEL MUSEUM

時間旅行博物館
Statement


Turning the remains into a "museum" that connects the pass, present and future of the town, and the meaning of homeland thus rebirthed.

In Meiji period, Japanese navy built many red-brick facilities in Maizuru, Kyoto. There are many "red-brick distribution reservoir" built on the hill that looks down the harbor. They were built to store drinking water and functioned until 50 years ago.

In "Time Travel Museum", the distribution reservoirs, which contained water before, now contain the times of Maizuru and record its pass, present and future. On the wall up to 5.6 meter high, "time travel curators" of local participants can display the time they want to "travel" to. From ancient fossils, traditional living-style, present daily life to 100 years in the future, participants let their imaginations lead the exhibition.

Time Travel Museum is a destination for living history in Maizuru to be gathered, also a starting point for "time travels" from now on. It's a site for local "people" and "time" to re-build and re-think about their relationship.
Statement


土地にたたずむ遺跡を、町の過去・現在・未来を巡る「博物館」へと再生する。

明治時代、海軍鎮守府によって数々の赤れんが施設が建設された京都府舞鶴市。港を見下ろす山の上には、海軍の時代から50年前まで飲料水の貯蔵庫として使われていた近代化遺産「赤れんが配水池」がある。

《時間旅行博物館》は、かつて大量の水が流れていたこの場所に、今度は「時」を流すべく、舞鶴の過去・現在・未来を旅する「博物館」として蘇らせていく構想である。5.6メートルもの巨大壁面が立ち並ぶこの空間に、太古の化石から、昔のくらし、現在の日常、100年後の未来までを展示しながら、その時代に「旅」するプロジェクトを地域住民の有志からなる「時間旅行学芸員」の発想によって企画していく。

「時間旅行博物館」は、舞鶴のあらゆる生活史が集まる終着点でありながら、そのどれもに「時間旅行」させてくれる出発点となることで、この町の「人」と「時間」の関係を紡ぎなおす新たな拠点になっていく。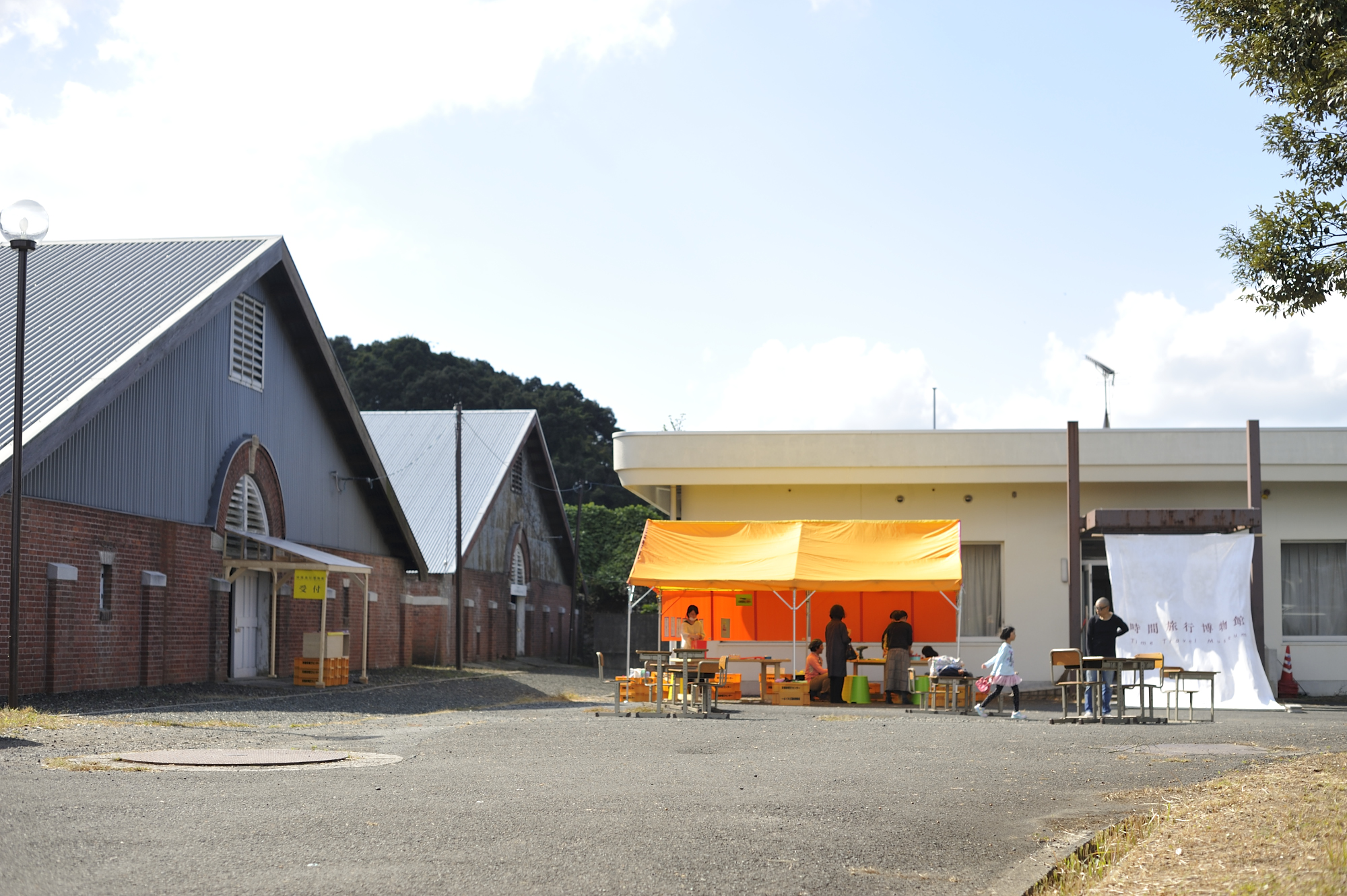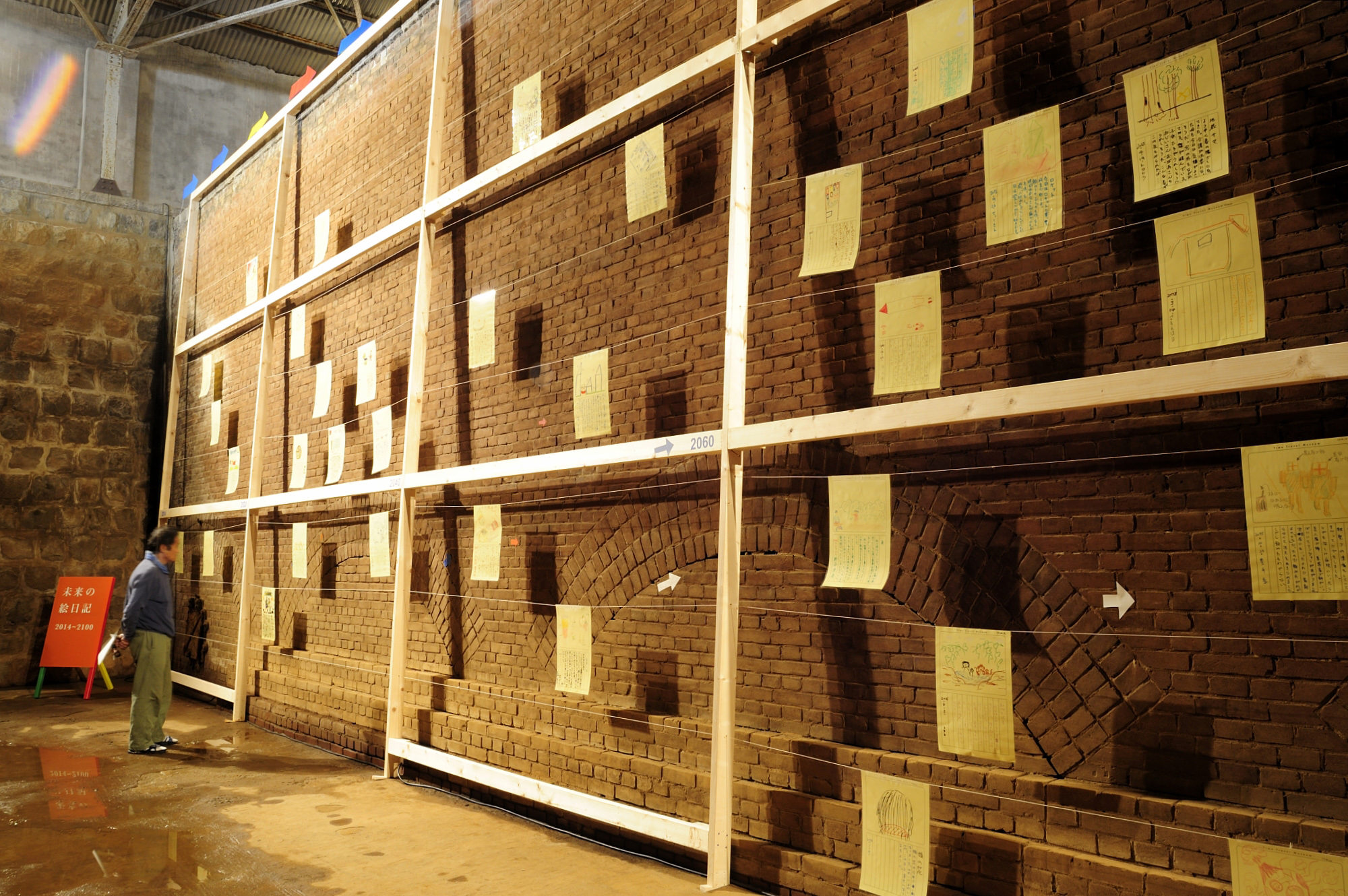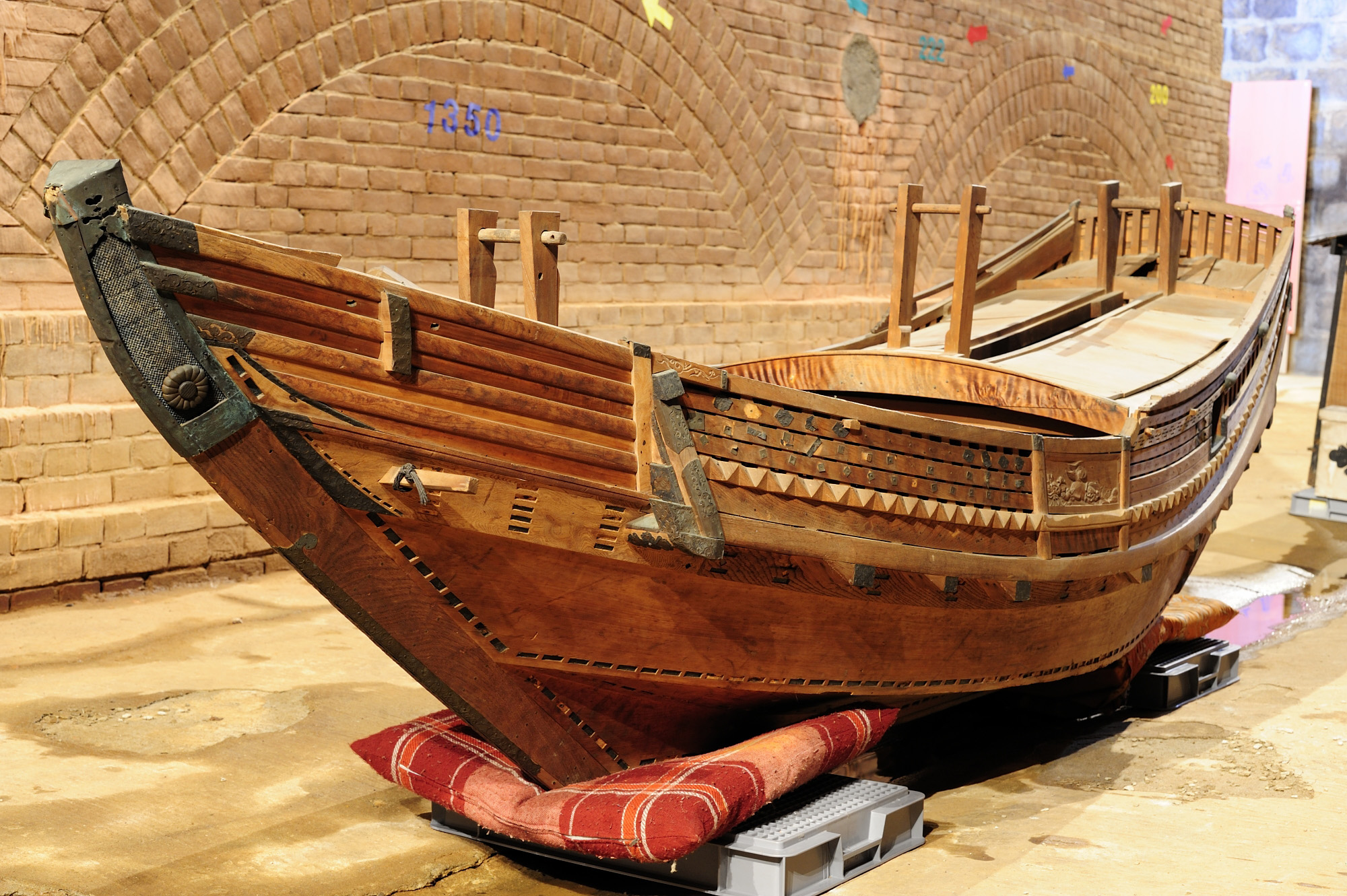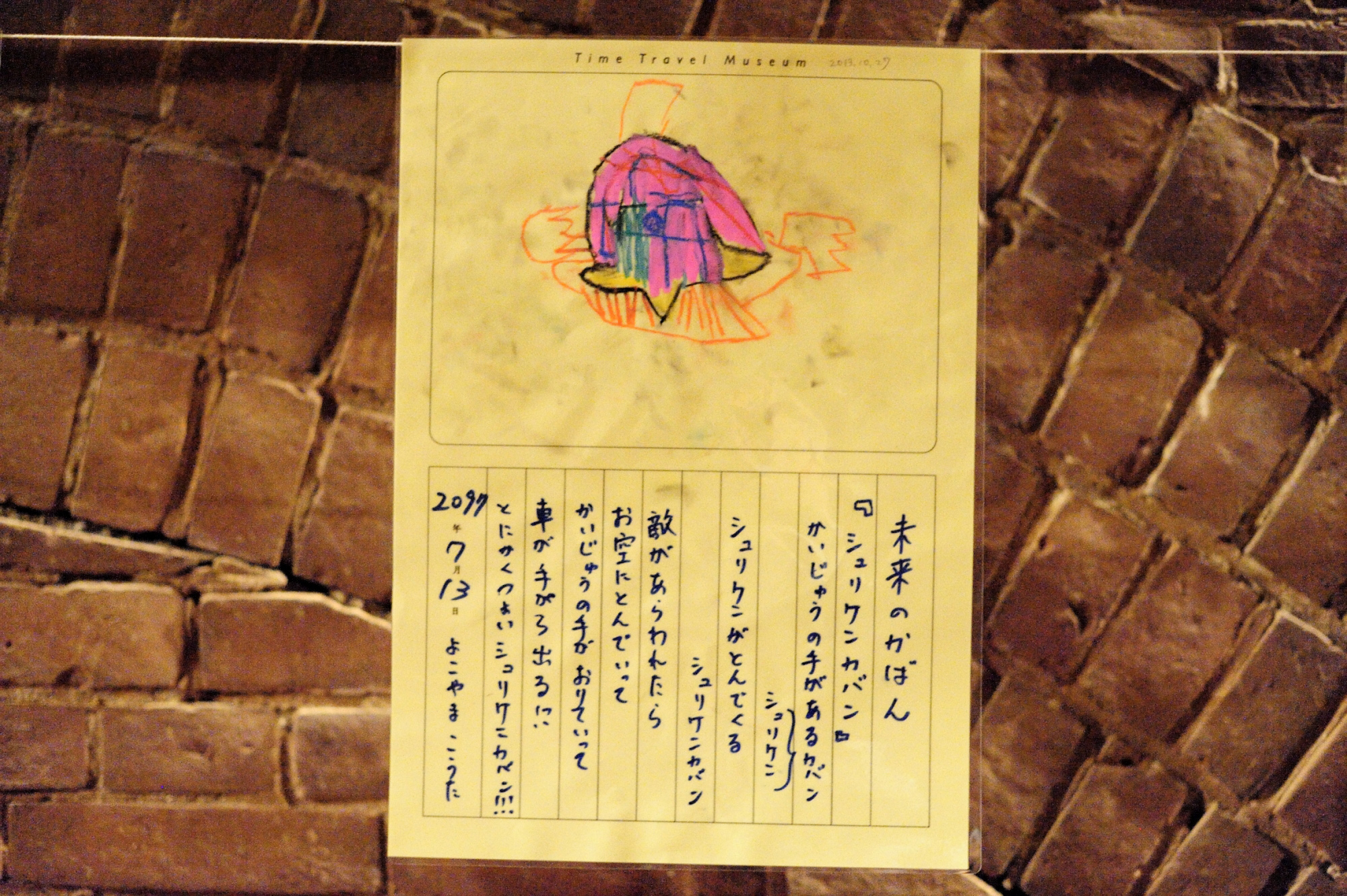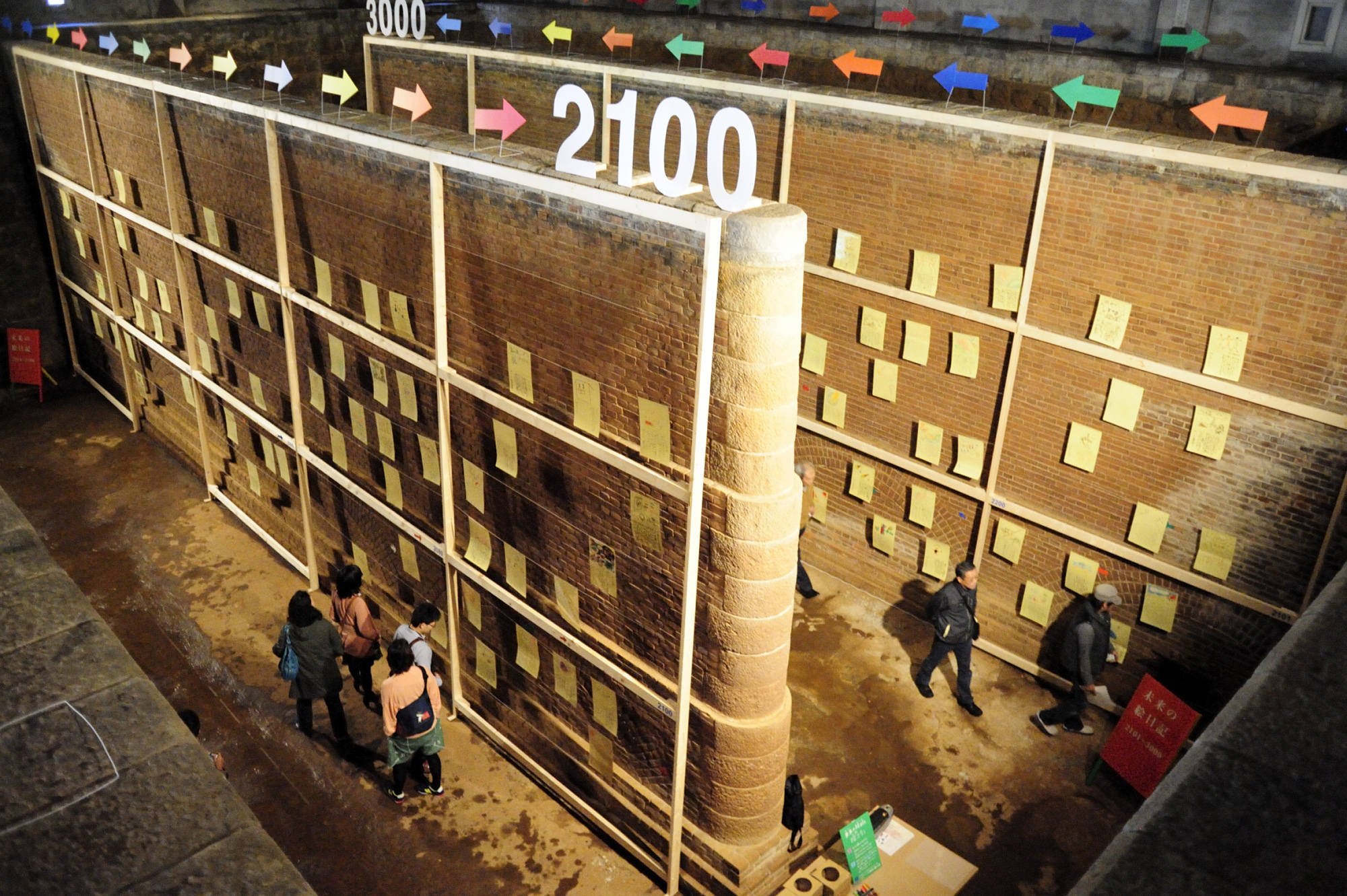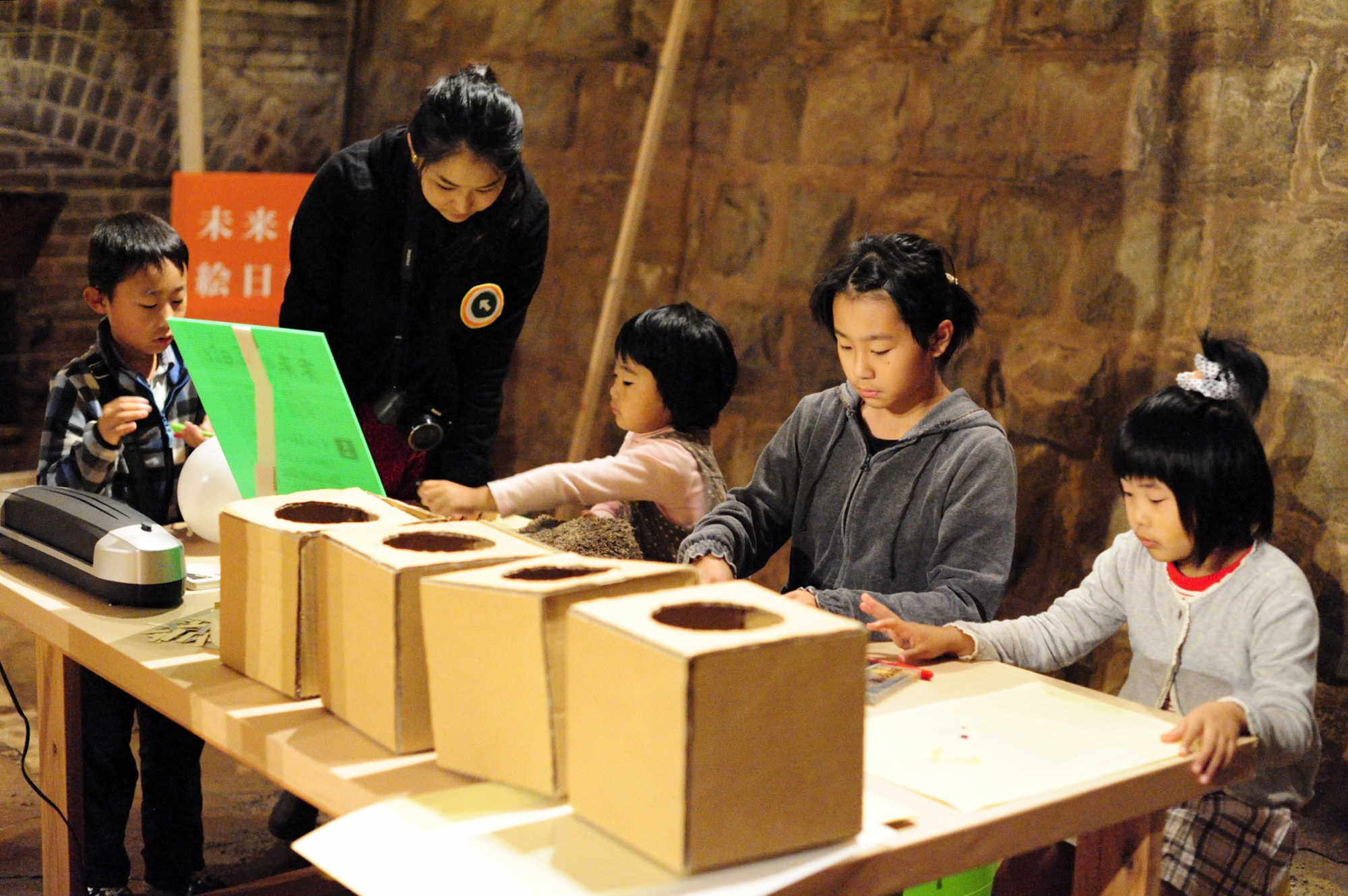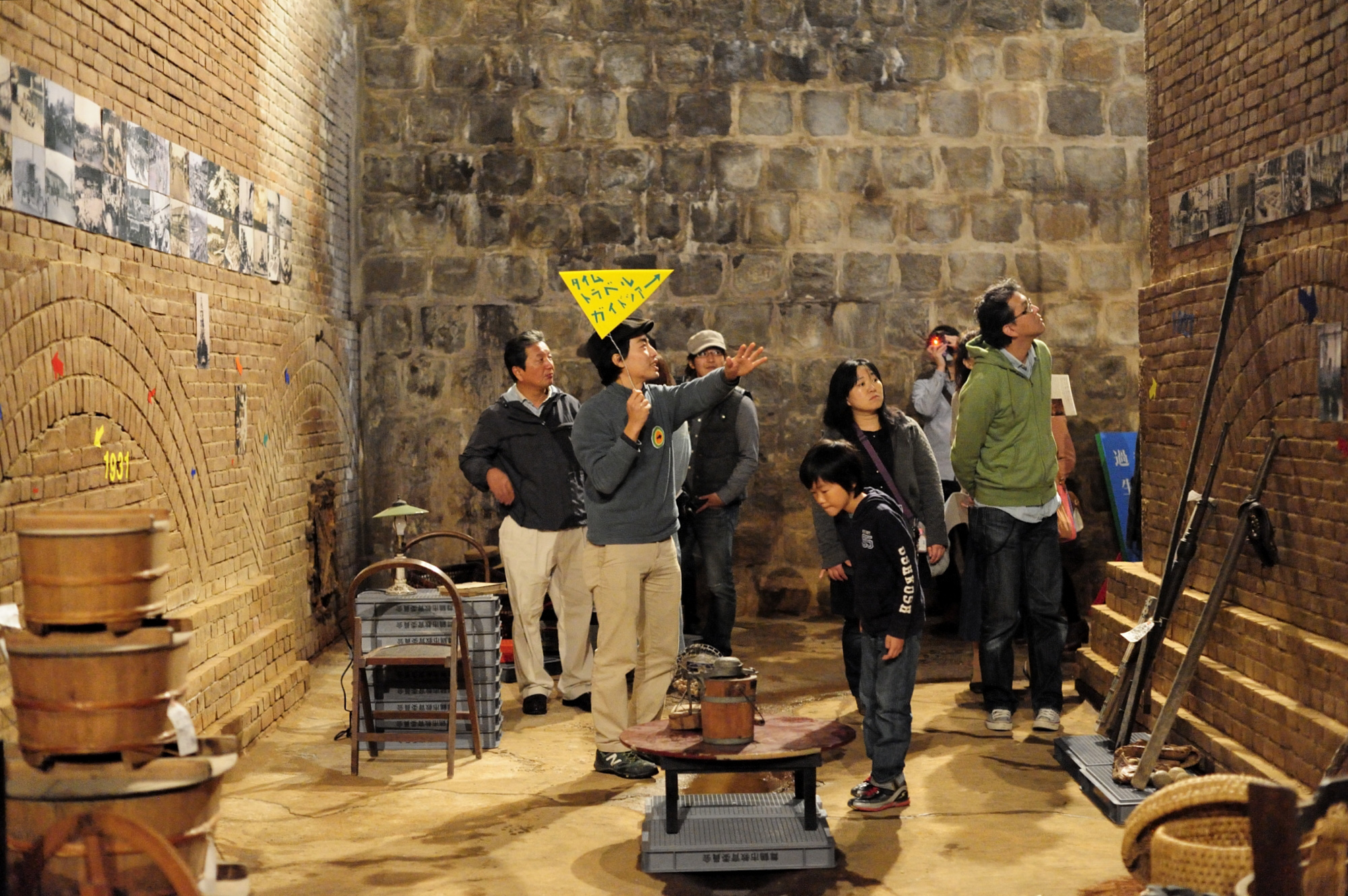 photo by Yuji Ito
TIME TRAVEL MUSEUM

Period : October 2013 to March 2016
Location : Red-brick distributing reservoir, Maizuru City, Kyoto Prefecture JAPAN

Directed by Jun Kitazawa Office Yakumo (Jun Kitazawa, Marina Yamaguchi,
Yuji Ito, Junichiro Endo)

In cooperation with General Incorporated Association Torindo,
Maizuru City,Maizuru Board of Education,
and Time Travel Curator Team
時間旅行博物館

期間:2013年10月〜2016年3月
場所:京都府舞鶴市、赤れんが配水池

監修:北澤潤八雲事務所(北澤潤、山口麻里菜、伊藤友二、遠藤純一郎)

プロジェクトパートナー:一般社団法人torindo、舞鶴市、舞鶴市教育委員会、時間旅行博物館学芸員チーム