MY TOWN MARKET
マイタウンマーケット
Outline

A project to create a "handmade town" in a temporary housing area. A colorful handmade mat was made in a meeting place of the temporary housing area in Fukushima after the Great East Japan earthquake. Residents then joined, and started to talk about a town they wanted to build.On the completed mat, participants added and displayed temporarily their own "parts of the town". The added parts became like a market.

This "handmade town" project was regularly held as one-day workshop events, in which various images of "town" were presented in the temporary housing area. These included: a movie theater, library, bus stop, café, supermarket, city hall, museum, concert hall, bath house, planetarium, TV station etc.

Fukushima residents were forced to reconstruct their hometown after the earthquake. By fostering "My Town market", it is the project's hope that this will be a positive tool for residents to think about and create their own town in the future.
概要

仮設住宅のなかに「手づくりの町」をつくる行事。2m四方のカラフルなゴザを編む作業を仮設住宅の集会所ではじめ、その作業に自然とあつまった人びとと共につくりたい町について話し合う。

編み上がったゴザを組み合わせた上に、思い思いの「町のパーツ」を簡易的に設え、それらが市場のように立ち並ぶことで「手づくりの町」があらわれる。

1日のイベントとして毎回内容を変えながら定期開催することで、仮設住宅のなかに映画館、図書館、バス停、カフェ、スーパー、役場、美術館、コンサートホール、銭湯、プラネタリウム、テレビ局など多様な「町」の姿がつくられてきた。

大きな震災を経験し、ふるさとの再建を余儀なくされた土地のなかで、「マイタウンマーケット」を地域の文化行事として育むことを通して、町について思考し、創造する力を次の世代の生きる技術としてポジティブに伝承していく。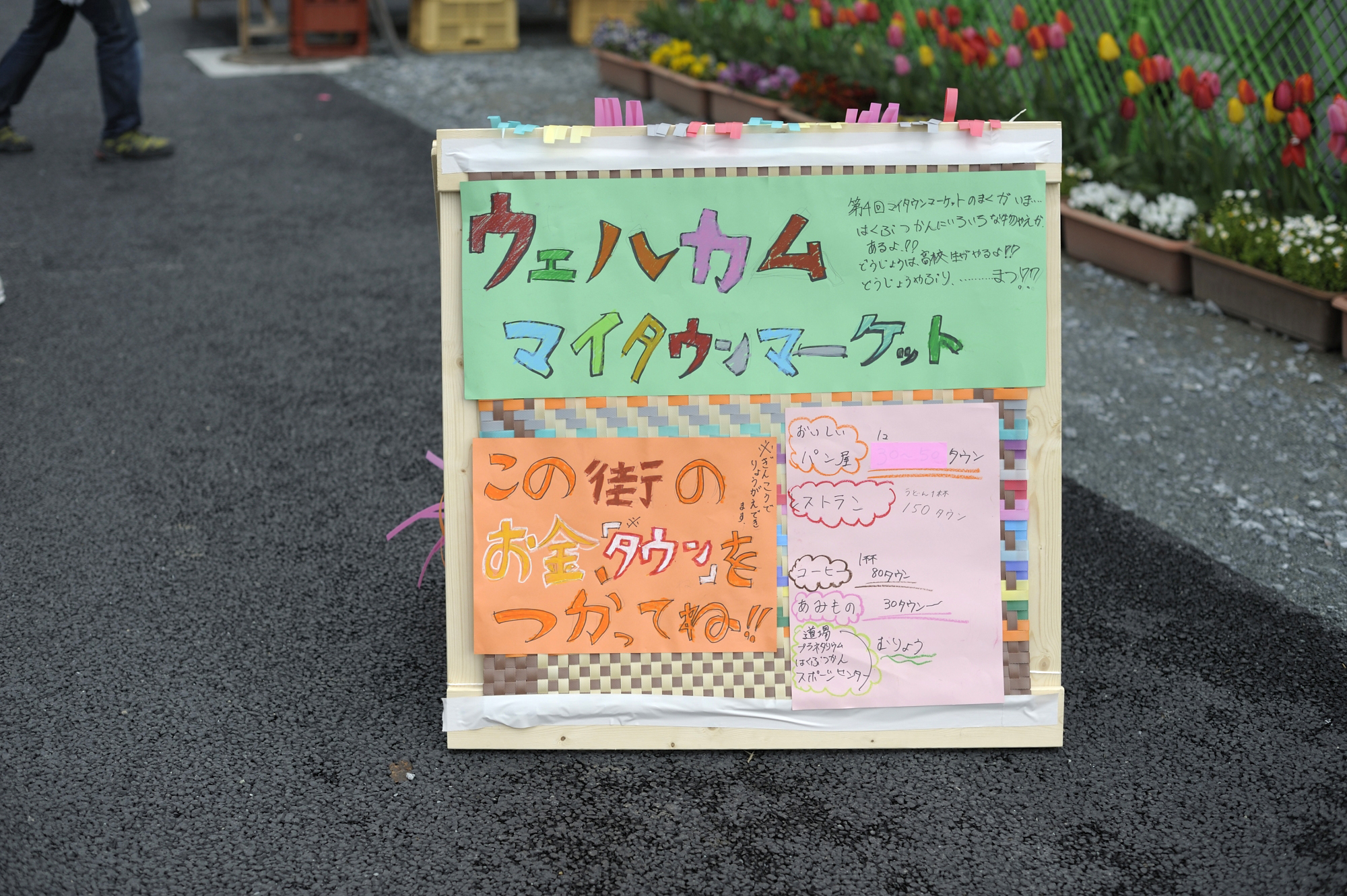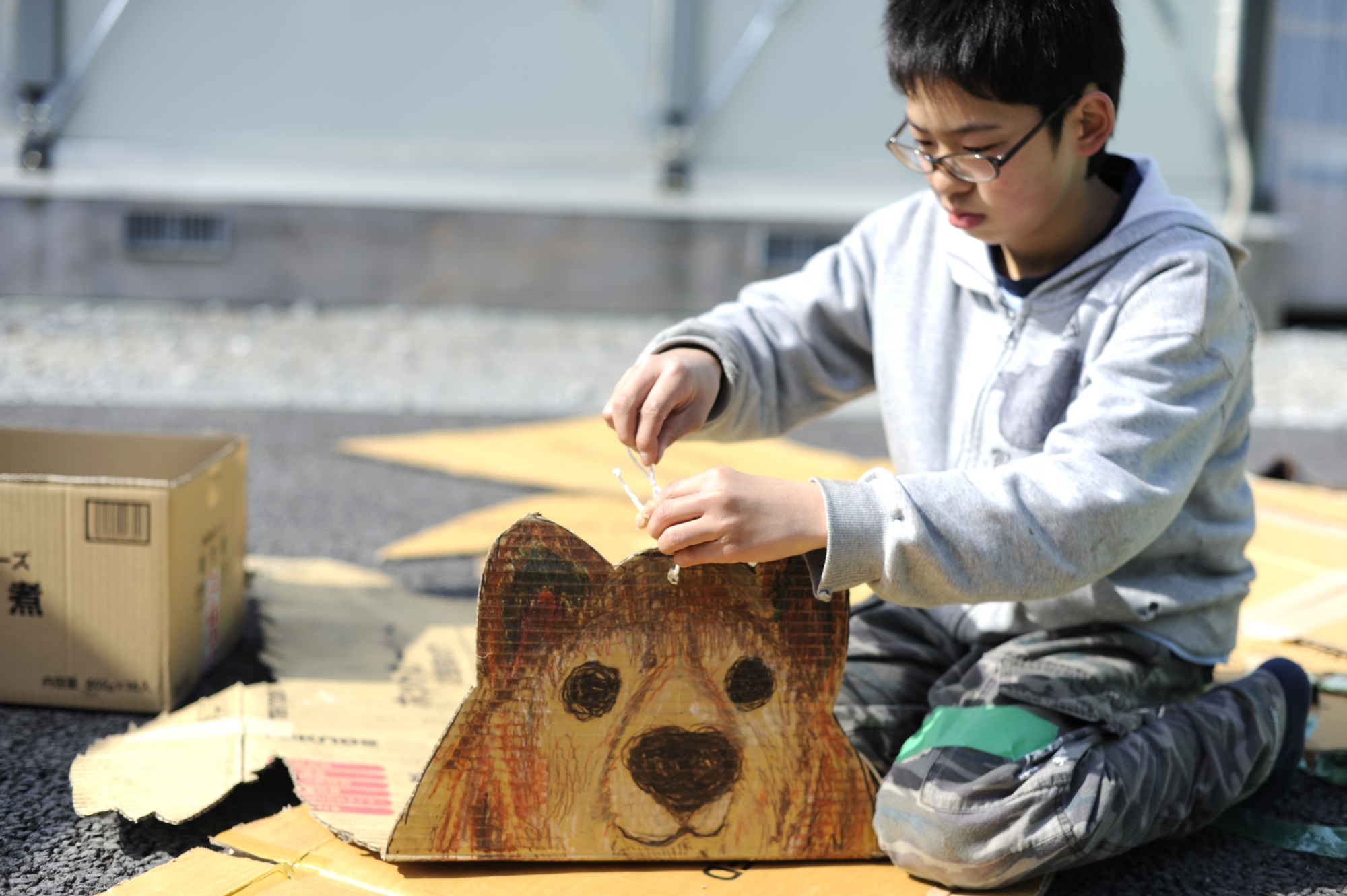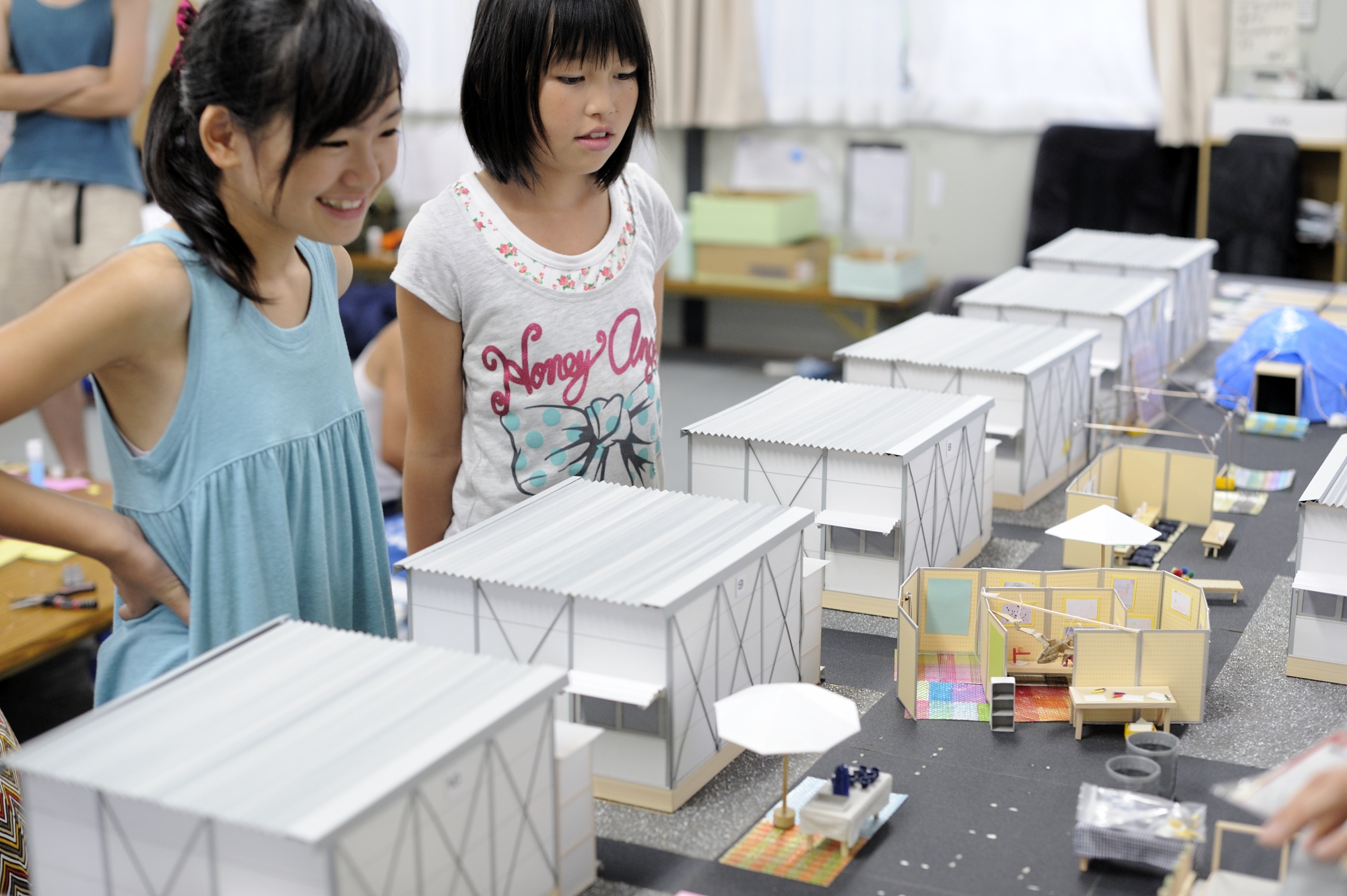 MY TOWN MARKET

Period : April 2011 to March 2015
Location : Shinchi, Soma-gun, Fukushima Precture, JAPAN

My Town Market Executive Committee
In cooperation with Shinchi Social Welfare Council, Shinchi Life Support Volunteer Center
マイタウンマーケット

期間 : 2011年4月〜2015年3月
場所 :福島県相馬郡新地町


新地町社会福祉協議会、しんち町生活支援ボランティアセンター