LIVING ROOM

リビングルーム
Statement

There are many vacant shops in shopping streets in Japan. After inside of a empty clothing store was painted white, "Living Room" was started in the street.Firstly, place carpets in the store. visit neighbors and collect furniture.

The collected items are placed on the carpets transforming the space into a 'living room' and open for the public. Some sat on the stool, hung a suit, while others a talked together, or read a book.
You've ever seen the space like this before. Usually this is daily life-scape in the house.

In this "living room", the items always be changed by barter, so the layout of room also be changed, and also change our behavior accordingly.

This space is like store of your city, and also like room in your house.But neither public nor private.
"Living Room" is project to make "true space" by creating ever-changing "living" room together.
ステートメント

商店街の空き店舗。床一面に敷き詰めたカーペット。家々から集まる家具、生活用品。店のなかなのに、部屋のように配置する。

街に開け放たれた部屋に人がやってくる。椅子に座る、服をかける、話す、本を読む。見たことあるような景色。居間の風景。

売買ではなく交換によって変わる品、それによって空間とふるまいも変わりゆく。

《リビングルーム》は、街の店のようであり、家の居間のようでもある「生きた部屋」をつくりあうことによって、誰のものでもなく、誰のものでもある私たちの本当の居場所となる。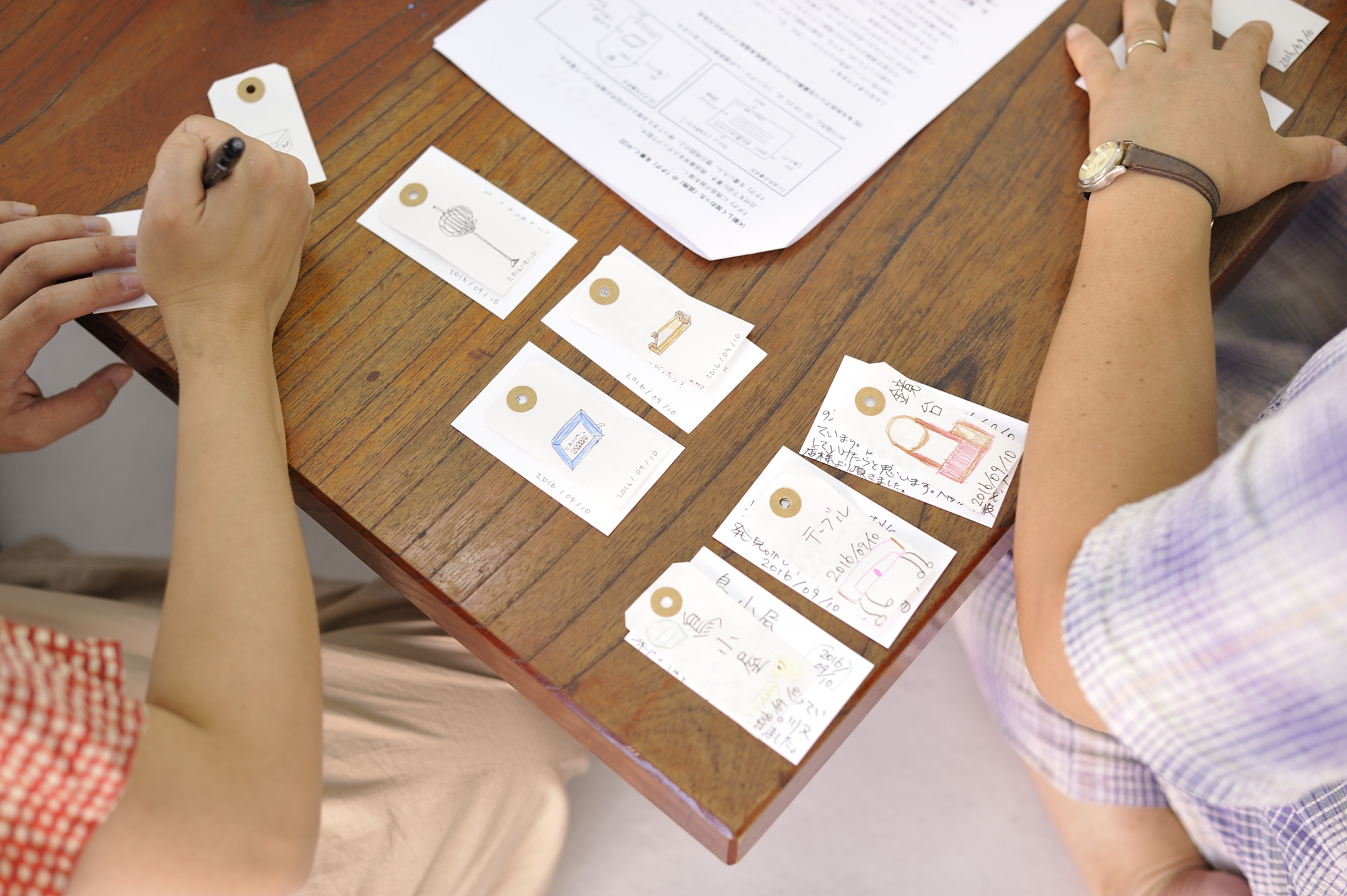 Living room in Kitamoto Danchi
Period : March 2010 to April 2015
Location : Kitamoto Estate, Kitamoto city, Saitama Pref.
Organized by LIVING ROOM in Kitamoto Danchi Executive Committee
In cooperation with NPO Kitamin Labo.

リビングルーム北本団地
期間:2010年3月〜2015年4月
場所:埼玉県北本市北本団地
運営:リビングルーム北本団地運営委員会
協力:キタミン・ラボ舎


Living Room in Ryogoku Honmachi
Period : July to November, 2010
Location : Ryogoku Honmachi Shopping Streets, Tokushima City, Tokushima Prefecture
In cooperation with Ryogoku Honmachi Shopping Center Promotion Association

リビングルーム両国本町
期間:2010年6月〜11月
場所:徳島県徳島市両国本町商店街
主催:両国本町商店街振興組合




Living Room in Nepal
Period : 20 July - 31 August, 2011
Location : Sankhu, Kathmandu, Nepal
Interpreter : Rabin KC
Special thanks to Masanori Nishikawa, Elephant Nepal Tours
Sponsored by International Cultural Association
and subscribers of LIVING ROOM in Nepal Weekly Letter

リビングルーム イン ネパール
期間:2011年6月20日〜8月31日
場所:サンクー、カトマンズ、ネパール
主催:北澤潤八雲事務所
プロジェクトメンバー:北澤潤、山口麻里菜、伊藤友二、上坂優衣子、濱祥、輿水愛子、上坂優衣子
通訳:ラビン・KC
協力:株式会社サパナ、アティティツアーズ、西川昌徳
助成:(財)国際文化交換協会



Living Room in Takanosu
Period : 1 March 2013 - 30 June 2019
Location : Takanosu, Kitaakita-city, Akita prefecture
In cooperation with Takanosu Shopping Center Promotion Association, ZERODATE

リビングルーム鷹巣
期間:2013年3月1日〜2019年6月30日
場所:秋田県北秋田市鷹巣
協力:協同組合鷹巣銀座通商店会,アートNPOゼロダテ



Living Room in Sakaemachi-Ichiba
Period : December 2013
Location : Sakaemachi-market, Naha-city, Okinawa prefecture

In cooperation with OCAC, Medical corperation Yoshinkai, Okinawa pref, Okinawa Culture Foundation

リビングルーム栄町市場
期間:2013年12月2日〜23日
場所:沖縄県那覇市栄町市場
特別協力:手塚太加丸、糸矢芽衣、岡田有美子
主催:OCAC
協力:栄町市場商店街振興組合、医療法人 陽心会、沖縄県、公益財団法人沖縄文化振興会



Living Room in Izumicho
Period : 15 August -18 October 2015
Location : Izumicho Kaikan, Mito city, Ibaraki prefecture, JAPAN
Cafe in Mito R / ReMITO 100
Organized by Mito Art Foundation
Special thanks to All members of LIVING ROOM in Izumicho Clerks Team
In cooperation with Art Tower Mito Contemporary Art Gallery,
Izumi-machi 2-chome Shopping Street Promotion Association,
Cooperative Izumi-machi Shopping Association

リビングルーム泉町
期間:2015年8月15日〜10月18日
場所:茨城県水戸市、泉町会館
カフェ・イン・水戸R /ReMITO100
共同運営:リビングルーム泉町店員チーム
主催:公益財団法人 水戸市芸術振興財団
協力:泉町二丁目商店街振興組合、協同組合泉町商店会


Living Room in Kujiragaoka
Period : 10 September - 20 November 2016
Location :At "Kouwa " in Kujiragaoka arcade, Hitachiota city, Ibaraki prefecture, JAPAN.
Special thanks to All members of LIVING ROOM in Kujiragaoka Clerks Team
In cooperation with Kujiragaoka Arcade Association, Kujiragaoka Clubリビングルーム鯨ヶ丘

リビングルーム鯨ヶ丘
期間:2016年9月10日〜11月20日
場所:茨城県常陸太田市、鯨ヶ丘商店街旧コウワ
KENPOKU ART 2016